Managing Partner: We're a nonprofit company that has generated over half a billion dollars in economic impact and supported more than 3,500 jobs. With office space,networking events, and programs that support diversity, veterans, health technology, brownfield redevelopment, and minority construction firms, the Riverside Center for Innovation is a hub for the entrepreneurial spirit of Pittsburgh.
Faros Properties is a private Real Estate investment firm focused on opportunities in the Northeast United States and owns Nova Place. 
Set in the heart of Pittsburgh's North Side, Nova Place offers a unique office setting in the city without the congestion of Pittsburgh's downtown area.
The Buhl Foundation is the first multi-purpose foundation in Pittsburgh. Mr. Buhl directed the Foundation to be especially concerned with the "well-being of the citizens of the City of Pittsburgh, and the County of Allegheny." To that end, it is the mission of the Buhl Foundation to create community legacies by leveraging its resources to encourage people and organizations to dream, to innovate and to take action.
Comcast Corporation (Nasdaq: CMCSA) is a global media and technology company with two primary businesses, Comcast Cable and NBCUniversal. Comcast Cable is one of the nation's largest video, high-speed internet and phone providers to residential customers under the XFINITY brand and also provides these services to businesses. NBCUniversal operates news, entertainment and sports cable networks, the NBC and Telemundo broadcast networks, television production operations, television station groups, Universal Pictures and Universal Parks and Resorts.
Urban Innovation21 is a unique public-private partnership that is supporting the growth of entrepreneurship in our region's innovation economy and connecting that growth to underserved communities and the residents who live in those communities.Urban Innovation21 believes that an inclusive innovation economy is key to increasing regional competitiveness and sustainability.
Innovation Works plays a vital role in Southwestern PA's technology economy. We invest capital, business expertise and other resources into high-potential companies with the greatest likelihood for regional economic impact.
IW is the single largest investor in seed-stage companies in this region and one of the most active in the country.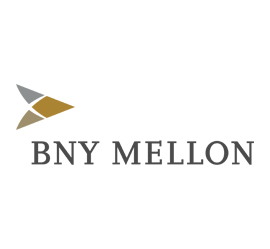 Started by Alexander Hamilton in 1784, BNY Mellon is one of the longest-lasting financial institutions in the world. We have endured, been innovative and went on to prosper through every economic event and market move over the past 230 years.
We have evolved in many ways since our founding in 1784, but our commitment to the true innovative spirit of our founder, Alexander Hamilton, remains the same. It's the driving force behind our legacy of firsts and what continues to push us forward into the future.
100 South Commons, Suite 100
Pittsburgh, PA 15212
© 2018 Colab18